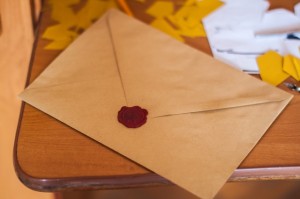 Is your nonprofit missing out on funds because you've fallen victim to the myth that social media campaigns have completely replaced the need for written donation letters and direct requests? While it's true that millennials do prefer to donate online, members of older generations, such as baby boomers, still prefer to receive requests and other information in writing. Use the following tips to strike the right note in your donation letters.
Make it Personal
Just as you would personalise an email to build rapport, make sure to use your prospect's first name in the greeting of the letter, and repeat it at least once in the body. When writing letters, always focus on building your personal connection with the recipient.
Even if you are creating a template or mass mailing, take the time to customise it before sending it. This is especially true of written letters that you send major donors. For key donors, mention the last time that you saw the donor in person or acknowledge their previous donation, and take the time to thank them for their commitment to your cause.
Focus on Storytelling
Begin your request by sharing a short, but compelling story about the needs that your nonprofit seeks to address. Include details of how your nonprofit's work is making a difference to address the specific need or situation that you mention in the letter.
Show Your Impact
Immediately after you tell a heartwarming story, the next section of your letter should talk about how much work you've been able to accomplish overall, with your total donations. Then, talk about how donations at specific amounts help to further your nonprofit's mission, by listing an amount, and a specific project that amount will help to fund.
Show Your Gratitude
Thank your prospect for taking the time to read your letter and thank them in advance for their gift.
Make it Easy to Donate
Your next section should list all the ways that your prospect can donate to your cause now. Include the exact web address they should follow to donate online, as well as the address if they prefer to mail a cheque.
Sign and Include a Postscript
When you sign your letter at the bottom, include your name and title in print, just below the signature space. Beneath this section, add a P.S. that informs your prospect about an upcoming event that your nonprofit will host. You could also include information such as volunteer positions that you are accepting applications for, or, additional ways that they can advocate for your cause.
Avoid Embedded Photos
Including a photo within the body of your letter will make it resemble a brochure or other advertising. It's okay to include a brochure or other literature inside the envelope, but avoid inserting pictures in the body of your letter. This can draw attention away from your storytelling, and may cause the recipient to stop reading and discard your letter, unfinished.
Segment Your Mailing List
You should divide your mailing list into a few categories and customise your written appeal based on how a prospect is categorised. For example, the language that you use in a letter to a company or foundation will be very different from that which you use in letters to individuals.
Other categories to use when you segment your list include:
whether your prospect is also a volunteer
if they have donated in the past
how long it has been since they donated
the size of their gift
whether they give smaller amounts on a regular basisor one large contribution annually.
By segmenting your list, you can customise your request so that it is more appealing to each donor regardless of their situation.
Put Your Thanks in Writing
Once your nonprofit receives a contribution from a prospect, don't forget to send a formal thank you letter acknowledging their donation. If your prospect donates online and you've captured their email address, you can send a response in a similar manner. If, however, you send a written request to a prospect, and, they respond with a cheque in the mail, this is a clear indication that they prefer to communicate in writing. Send the appropriate thank you letter in the same format, and if it's a particularly large donation, or, the prospect sent a personal, handwritten note in with their cheque, respond with a warm, handwritten thank you note to add a personal touch!