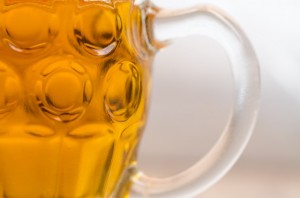 The arrival of winter in Australia generally means a respite from the heat in the south and less humidity and rain in the north. The cooler temperatures make winter the perfect time for a host of activities. Use the season to your best advantage with these NFP fundraising strategies!
Cycle for the Cause
If your nonprofit is in especially arid, desert-like areas, winter weather makes bicycling more enjoyable. Consider hosting a bicycling competition to raise awareness and funds for your cause!
Allow cycle participants to create their own mini-campaigns on your behalf as they use their Facebook and other social media to recruit sponsors and raise funds for their ride!
Take a Hike, Walk or Run to Make a Difference!
Cyclists aren't the only ones that like the cooler weather. Themed hikes, runs, walks and even marathons are other activities that your supporters will enjoy that will help you raise funds and recruit new followers in your community!
Make Some Music, Host a Carnival, Festival or Other Outdoor Event
Not all of your winter fundraisers need to be competitions or challenges. Many times, it's great to gather with like-minded folks and celebrate your organisation's hard work. Throw a potluck picnic to celebrate the contributions made by your volunteers. Host a music festival or outdoor carnival with raffles, and other games with prizes to increase awareness about your mission and encourage others to give.
Many parks and other outdoor locations can be reserved for free or a low-fee, which can lower your overall costs for holding the event and make it easier to reach your overall fundraising goal!
Raise Awareness and Encourage Greater Giving with a Dash of Adventure
Consider challenging your supporters with outdoor activities that are a little more out of the ordinary. Create fundraisers that centre around exhilarating activities such as bungee jumping, skydiving, rock and cliff climbing, and rafting. Make sure that participants understand that part of the entrance fee will be used to benefit your charity and ask them to support your work by giving an additional gift.
Wine and Beer Tasting
Partner with a local winery or micro-brewer to offer a tour of their facilities and a free, or low-cost sample of their best brews in exchange for a contribution to your cause.
Dinner Club, Matinee Showings and More
Another fundraising idea that involves the assistance of third parties is to ask a restaurant, cinema or theatre to offer free or reduced fees in exchange for a donation to your cause.
For example, you might convince a local restaurant to offer a free, or buy one get one free, entrée in exchange for a gift to your organisation on a designated afternoon or evening. A similar approach could be used for movies, concerts, plays and related events.
Warm Clothing Drive
The colder months can be difficult for some disadvantaged groups of people, such as the homeless and those finding a hard time making ends meet. Consider holding a warm clothing drive to collect jackets, blankets and other warm items of clothing if this is work that aligns with your core mission to raise awareness and encourage greater empathy for those struggling in the cold.
Host a Bake-Off or Other Cooking Competition
When the weather turns cooler, many of us begin to crave warm, filling comfort foods. That makes the winter the perfect time to host a fundraiser that's centred around cooking. Host a competition for the best recipes for cookies, chilli, soup or other hot and delicious treat. Have a panel of judges to score entries and award a winner. Just make sure that you collect enough entry fees to cover the costs of the competition, including the prize and advertising, as well as have enough remaining funds for your nonprofit to make the activity a worthwhile one.
What's your favourite activity to do in the winter? Is there a way that you can invite others to join in the fun with you that will help you to raise funds for your NFP? Why not share your best winter fundraising ideas with our readers in the comments section below!