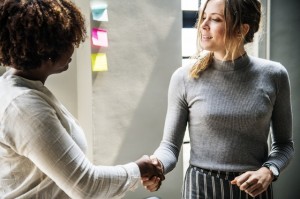 When it comes to fundraising, most NFPs tend to make one of two assumptions about their board. They either assume that everyone on their board is a highly-skilled, "social butterfly" that has enough power and connections to raise all the funds their nonprofit needs, seemingly without effort, or, they assume that board members are uninterested in helping to support or lead fundraising efforts and forget about their board's role in fundraising altogether.
Regardless of any one member's prior experience with fundraising, each member has a valuable role to play in helping your nonprofit win the funding that it needs to cover operations, build its capacity to serve and make a measurable difference in your community!
Leadership
One of the main roles that your board can provide in your fundraising efforts is leadership. Your board is responsible for determining your NFP's vision and goals and should play an integral part in all strategic planning. As part of planning, they should set your overall fundraising goals and make sure that your NFP has the staff and budget necessary to achieve it.
It's difficult to convince individuals and organisations to give to your cause if your board isn't equally committed. One of the best ways that your board can lead is by its example, with all board members committing to become donors themselves.
Ambassadors of Goodwill
One trait that separates a good leader from a great one is that the best leaders serve as connectors and facilitators for their teams. They make introductions and connect their team with the people and resources that will allow them to advance.
Remind your board members that they can best serve your nonprofit and support its fundraising goals by acting as the gate keeper of your NFP's reputation and serving as an ambassador of your brand. Ask your board members to invite you into their network and connect you with individuals and organisations that would be good candidates for becoming donors and key supporters of your organisation. Do your part by following-up and building relationships and cultivating your new connections for the benefit of your NFP.
Reinforcements
An additional way that board members can assist with your fundraising efforts comes in the form of support. Ask your board members to go with you when you make fundraising calls and ask them to help out when it comes time to write thank you notes, make phone calls and show your organisation's appreciation to your donors and other supporters.
By fully utilising your board and assisting them in performing all of their roles well, you can amplify the reach of your messaging and fundraising appeals and maximise donations and other forms of support for your NFP!