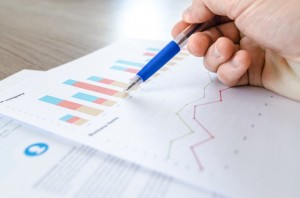 The results of Our Community's recent research into the state of grantmaking in Australia is now in! Read the findings now to discover the top trends shaping the grant writing and approval process!
Before you write your next grant proposal, review the following key takeaways from the report to learn more about what successful NFPs are doing to secure this type of funding for their organisation.
Government Grants Might be Easier to Win than Those Issued by Other Organisations
Based on the results, it's estimated that around $80 Billion in grants are issued each year, with the bulk being released by government entities at the state and federal level. These regulatory bodies have a 60% approval rate for NFPs that submit grant requests to them, while NFPs that submit grant proposals to foundations, trusts and similarly philanthropic-minded organisations typically only realise a 40% win rate.
Hiring  a Professional Might Not Increase Your Success Rate
One rather surprising revelation from the study is that nonprofits that hire professional grant-writers are not necessarily more likely to receive approval for their request. An organisation's staff and volunteers are just as likely to win as a professional, especially if they have prior experience in writing a winning grant proposal. In fact, the same study reveals that grant-writers who have five or more years of experience are more likely to see their grant requests approved.
Your Sector May Affect Your Level of Success
NFPs in the human services sector are more likely to be successful in their grant-seeking endeavours, with their tally averaging around $100,000 in grant funding annually. This is in stark contrast to similar NFPs whose mission centres around recreational activities, as a full 60% in this sector receive less than $10,000 per year in grants.
Focus on Outcomes to Win Renewals
One statistic uncovered by the study is that an increasing number of grant-seeking organisations are under pressure to report meaningful outcomes. This trend seems to mirror other sources of funding, as a higher number of individual and corporate donors have begun to demand proof that their contributions are going to make a measurable change.
This data means that it's now critical than ever for NFPs to be able to demonstrate the level of the impact made by specific grants. Despite the importance of measuring outcomes, around 17% of grant-seekers reported that they don't have the assistance that they need to be able to gather this data, analyse and report it.
Sharpen Your Skills to Increase Your Success Rate
Regardless of your level of skill with the grantmaking process, there are some steps that you can take to improve your next grant proposal. You can learn more by reading our earlier article, 5 Expert Ways to Increase Grant Success.