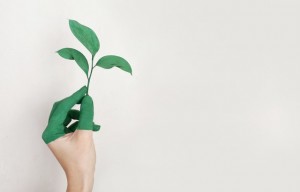 Starting an NFP is one thing but taking it to the next level can be even more complicated.  There is an abundance of information about how to tap into new sponsors and spend more on marketing, but it can be confusing as to which area you should focus on first? Should you be concerned with profit; should you be focussed on building up your list of contacts; should you do a massive marketing drive? No wonder many NFPs just stumble along never really reaching that next level of growth!
If it is your intention to grow your organisation, then take a moment to pause and assess your situation. Brainstorming the natural course of your NFP should never be done alone; a second or even a third set of eyes can add much to the discussion and highlight things you may never even have considered. Even someone who may not be involved with your NFP on a daily basis can offer some valuable insights – their independence to the cause may be particularly refreshing.
You may find that it takes a few sessions to uncover the direction you wish to head. Focus on how you can develop your business to remain aligned with your mission statement and values. Remember why you went into business in the first place?
Ask yourself these questions:
- Do you need to broaden your contacts to assist your fundraising?
- Do you need to create a physical range of products to raise more money?
- How can you reach your target audience to take your NFP to the next level?
If you are unsure about your next step, then chat to those who prosper from your NFP. What do they want? What can help them achieve their goals? Then take the time to chat with some of your past donors, to see how you can better meet their goals. Whatever your future plans, it must benefit the NFP recipients and serve to assist those who support your charity.
While you may be keen to chase more than one opportunity in search of growth and prosperity, limit your initial focus. Come up with a list of your top 3-5 ideas and then narrow them down until you come up with the plan that speaks to you the most. Choose one that is achievable and will bring you the results you seek.
In most cases, you will need to spend money to make money, whatever the route. Creating new products will have a cost, as will a fundraising drive or marketing plan. You must be prepared to spend some dollars over and above your normal level of spending to see the project come to fruition. If you are looking at free resources or ideas, then their impact will be limited at best. Always listen to what others have to say and make sure you have ways of collecting feedback about the level of service you provide. Whatever changes you make, do keep an eye on your branding and make sure it is consistent to all other marketing and promotions which have gone before.
If growth is on your radar, then you might want to consider this masterclass which covers sustainable business models for NFPs, among other topics. This is just one of the many excellent courses which are available for NFPs. We will, of course, keep you updated with any others we find which may be relevant for your business.