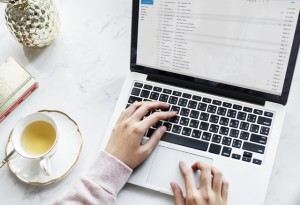 Nearly every critical performance area is influenced by the quality of your Internal Communications (IC) from staff productivity and engagement to donor acquisition, member satisfaction, and even risk management, the success of your organisation is dependent upon how well you and your team communicate with one another.
The following four strategies will enhance your NFP's communications, improving the flow of information and ideas, strengthening relationships and helping you create an environment where creativity, collaboration and a sense of purpose thrive!
Use IM and Apps to Reduce Barriers and Speed Up Communications
Getting everyone on the same page can be difficult when you have staff, volunteers and other key members working at different locations. Instant messaging works better than email because it allows for instantaneous, "real-time" conversations.
IM platforms such as Slack, Skype and even Facebook's messenger, make it easy for NFPs to facilitate open, seamless communications across long distances, and, devices. Users can also archive their group and individual chats so that they can refer to them for the helpful information, tips and advice that they contain.
When picking an app for your internal communications, don't forget to look for one that supports mobile users. This way your members can use their smartphone or other devices to connect with your organisation and send and receive messages on the go.
While you may not be able to eliminate email entirely, using more immediate, personal means of communication whenever possible will increase your team's effectiveness, as well as the connection that they feel for their fellow members and your cause overall!
Use Videos to Simplify the Message and Increase Understanding
Another way to make it easier to get your point across, and dramatically cut down on the time it takes to convey information, is to use videos. In addition to IM, Skype allows users to make video calls with one another, for free, making it possible for team members to have "face time" via teleconferencing, regardless of where they physically are located.
You can also use a smartphone and traditional computer apps to make short videos and clips where you can explain the processes and procedures. This will help you facilitate a greater learning and understanding of complex subjects while also making a more personal connection with viewers.
Transform Everyone into a Content Creator
One communication "rule" that is often forgotten in organisations is that before someone can receive your message, they must first be "open" to hearing it and ready to listen. Misunderstandings occur when we aren't ready to listen.
We may only half-heartedly pay attention, or, we may be sceptical of the messenger and distrust the message. One way to reduce resistance to your NFP's internal messages is to enable everyone to play a role in creating and delivering your NFP's internal and external communications.
Countless studies have shown that we are more likely to listen to, and believe our peers, when it comes to asking for help or advice, learning new information, or even conveying information and details about upcoming changes or events in an organisation. Provide your team with a forum where they can discuss ideas, as well as the issues that concern them.
When board members, directors, or other key leaders have information that they need to convey to the rest of the team, look for someone that is directly affected by an upcoming change or event to be the spokesperson. Allow them to convey the information in the language and words that they and their fellow team members use daily.
Seek Feedback
Do you genuinely want to know what your team thinks about an issue, process or procedure? Want to encourage more honest, open discussions? If so, look for ways to use technology to increase the type and amount of feedback that you receive. You could, for example, create an online discussion forum for your team. Allow members to post questions, give feedback and make comments anonymously. Another idea is to create online polls and surveys, and post them on your intranet site to allow your team to respond and make comments anonymously.
As technology continues to advance, new ways of communicating with one another will continue to develop. Make a point to stay up-to-date on the latest trends and always be open to experimenting with new ways of doing things so that you can improve communication, as well as other processes, in your organisation!