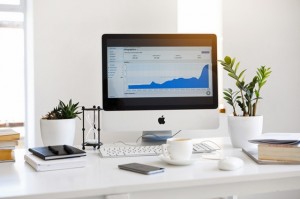 Social impact is a top concern, not only for government officials, but also many leaders in the business world. An increasing number of for-profit companies are looking for changes that they can make in their day-to-day operations to make a positive difference in their communities.
What is Impact Investing?
Impact investing is a way for both individual and institutional investors to align their social values with their financial goals. It is an investment philosophy where investment choices are made based on how the activities and culture of specific companies and other entities affect a variety of social concerns, such as poverty, homelessness, climate change and the environment. While many assume that it's simply buying stock in businesses that are socially responsible, impact investing also applies to donations made by institutions and individuals in the nonprofit sector.
While socially responsible investing is a concept that has been around for decades, it is only recently that it has become so widespread among individual investors. According to a report by the Global Impact Investing Network, the number of social impact assets under investment management has grown by about 18% each year since 2013.
Why Has Impact Investment Become so Popular?
It's difficult to pinpoint a single reason for why so many individual investors are suddenly making financial decisions based on social impact. Increased connectivity via smartphones and social media channels likely plays a vital role, especially for millennials who tend to be tech-savvy and more comfortable using smartphones and interacting online than some other generations.
It's easy to stay current on the latest trends and news, and even easier to research an organisation and learn about its values, mission, and impact. Its also very easy for millennials and others to use their social media profiles to share stories about their experiences with personalities, brands, businesses and other institutions. The same technology also makes it easy to buy products, make contributions or take other actions to support either a for-profit company or a nonprofit organisation.
How to Encourage Greater Impact Investing in Your NFP
Nonprofits that want to capitalise on this trend should focus on illustrating how their work makes a positive difference in their communities. When creating your NFP's stories, clearly define the problems that you are trying to solve and identify the social issues that make implementing a solution challenging. Always explain the issues in "real-world" human interest terms, so that donors and others truly understand why their support is significant.
NFPs can also benefit by using technology to their best advantage to make it easier for supporters to give to their cause. Update your site so that it's easy to navigate on both traditional and mobile platforms. Diversify the number and types of payment options that you offer supporters so that they can join in and work with you to create lasting change with just one click or tap on their device.
Update your systems to enable automatic capture of demographics and other data so that it's easier to access and analyse your nonprofit's information. This will enable you to gain greater insight into a host of activities from fundraising to service programs. Use this information to improve your fundraising efforts and ensure that the services that you offer recipients are meeting real needs and creating value for others.