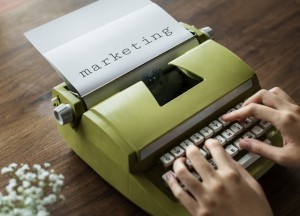 Are you up-to-date on the latest fundraising and marketing trends? If not, you're missing out on the tools that you need for your NFP to stay competitive in the current environment. Donor fatigue, reduced government funding, and an overly saturated marketplace are just a few of the challenges that you face. The following strategies will help you increase the effectiveness of your marketing and branding campaigns, without breaking your budget!
Getting Your Message Right
If you want to inspire your donors and other supporters to take action, you must connect with them in a meaningful way. You need original content that interests them to build your brand and encourage engagement with your organisation.
Before you can create the content that your supporters want, you must first know who your target supporters are, and where they are online. Not everyone is going to support your organisation, and instead of wasting time and money trying to cast as wide a "net" as possible, you need to narrow your focus.
Clearly define who your target supporters are, and take the time to research them, their demographics, their tastes and preferences. What makes them want to support organisations like yours? What type of content can you create for them that builds your brand, meets their needs, and encourages them to interact with you and support your work?
Once you know who you are trying to reach, you can create messages that resonates with them and strengthens your relationship. Don't forget to include a clear Call To Action (CTA) in each post or other interaction with your target supporter. Bind your CTA to a specific time or deadline to increase the sense of urgency. Always use apps and other technology to make it easy for them to donate with just one click, swipe or tap!
Don't Underestimate the Power of Emotions
When creating your messages, the ultimate goal should always be to raise awareness about your cause and to convert your target audience into taking action to support your work. One of the easiest ways to do this is by focusing on the emotional element in your storytelling. While you always want to include clear, high-resolution images that emphasise the human element or interest in your stories, videos are a cost-effective, and often overlooked, form of media that can quickly illustrate the impact and importance of your work.
Embed videos on your website and in your email newsletters, and share them on your social media channels. Videos are a great way to show people just what is at stake and can help you start conversations to gain support and encourage existing supporters to do their part. In addition to making an emotional appeal in your messages, make sure that you are giving your audience what they need in terms of transparency. Illustrate exactly how their donations are being used to advance your work and make a difference in your community. Use visual aids, such as charts and graphs, to help emphasise your impact and make it easier to understand.
Make Social Media Work for You Instead of Against You
Once you've identified your target audience and learned what types of content and messages are relevant to them, it's time to use your social media channels to your best advantage. In addition to sharing posts on your website, start sharing them on your social media channels as well.
Tweet links to your stories to celebrities and other prominent figures that support your cause to encourage interest in your work from their followers. Use Facebook to provide more detailed information about special events and happenings at your NFP. Encourage your followers to like and share your posts, as well as to create their own fundraising campaigns and challenge their connections to help them meet their personal fundraising goals.
Seek to become part of the public conversation on topics that affect your work and that are of interest to supporters of your nonprofit. This means making meaningful comments on message boards and in response to thoughtful articles and news items posted by others that are relevant to your work and supporters. Always include a link to your NFP's social media channel in these posts so that others can click to learn more about you and your work.
Create a content publishing calendar and use tools to create and schedule content for weeks in advance so that you are posting to your social media channels on a regular basis. Take advantage of holidays and special events when planning your posts to help draw extra attention to your work. Don't forget to use the hashtag and a great tagline to make it easier for others to follow your posts and the conversations that spring up around them!
Line up staff or volunteers to monitor comments on your posts so that someone can promptly respond. Of all the social media mistakes that NFPs make, failing to reply to a comment promptly might be just as bad, if not worse, than failing to be on social media at all!
Don't Forget Email Marketing Basics
Email marketing campaigns have been around for decades. But, this efficient marketing method still offers the greatest return on investment for nonprofits. For the best results, make sure that you are using your website and social media channels to build your email list, and don't neglect the basics of email marketing.
Segment your lists and customise your messages based on your target's last interaction with your nonprofit, as well as their specific demographics and preferences. Avoid "click bait" but do try to use interesting titles for your subject line to encourage recipients to open the emails. Customise the address and closure to help build rapport with your audience.
To make the best use of technology advances such as social media, mobile platforms and increasingly diverse ways to make a donation, look for ways to integrate these new techniques into your tried and trusted fundraising and marketing strategies. Doing so lowers your marketing costs, increases the reach of your messages and builds the support that your nonprofit receives from each of these sources!