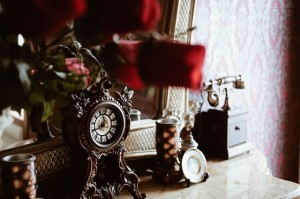 Auctions can be a fun, and lucrative, way to raise money for your charity or association. The following is a tip list to help you ensure that your next one goes off without a hitch!
Round Up Items Early
Seek donations early, and allow potential bidders to visually see the items that are available to bid on as soon as possible. Many online auction tools and software allow users to create an online catalog that bidders can browse in advance of the auction.
It's a good idea to also make sure that your auction will contain items that individuals want to own, so include a mix of values and price points to reach a wider audience. Ensure that all of the items that you offer that have been previously used are in good condition and the current styles, unless you are specifically hosting a vintage or antique-themed auction.
In addition to seeking donations of physical items from key stakeholders, reach out to third parties and other organisations in your community and ask that they donate services such as lawn care, a haircut, gift cards to department stores and even large ticket luxury items.
Realistic Pricing
After you have collected the items and services that you will auction for your nonprofit, it's time to think about price setting. Some NFPs set their prices a bit higher than the market in the hopes that it will help them earn more for their nonprofit. While this strategy may work, it can also backfire and lead some to doubt your intentions. Also, if you want to build credibility, it's important to offer items of value but at reasonable prices.
If this is your first auction, or you are a small to mid-sized nonprofit, a better strategy might be to list your starting bids a bit under their fair market value to generate interest and excitement around your event.
Remember to Include the Details
It's not enough to just include a picture of the item in your listing. Include a full description, and use bullet points to call attention to details. For higher value and luxury items, include several images with multiple views so that people genuinely understand what they are, and are not, bidding on.
Don't Let a Prime Branding and Marketing Opportunity Pass By
Include your logo when you create your auction, as well as links to your site so that bidders can learn more about your nonprofit and its mission. Make it easy for those who are just learning about your cause via the auction to continue supporting your work once the auction ends.
Get the Word Out
Don't forget to have a solid plan in place to alert your supporters and target audience of your upcoming auction! Write about your sale on your website, in your newsletters, on your social media accounts and in your emails. Make your posts, notices and alerts shareable on multiple channels.
Think Support Rather than Replace
Online auctions are a great way to reach prospective donors that want to support your NFP that live outside your local area, but keep in mind that they work best as a supplement to live, in-person auctions. Nothing really beats being onsite during a live event where individuals typically allow the energy and excitement to influence them to raise their bids higher for items they want. Online auctions can even be combined with silent auctions and in-person bidding to increase interest in your auction!