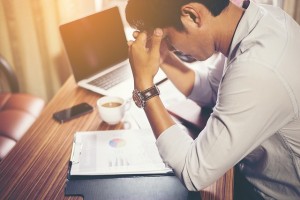 A volunteer treasurer lies at the heart of the non-profit – it is a great honour and a great responsibility to take on this position – and it should never be taken lightly. The primary duties of a treasurer may depend on the particular charity. They generally include overseeing the finances of the NFP, preparing financial reports, advising the board on possible financial strategies and initiating fundraising ideas.
If you are currently working in the position or are seeking someone to fulfil the position of treasurer within your company, here are five must-have qualities of a volunteer treasurer.
Be approachable
While maintaining the finances of your NFP is one of the biggest jobs you have, being approachable and being seen as a resource in the charity should be high on the priority list as well. The position maintains a treasure trove of information and can have a major impact on all departments and their budgetary constraints. Let people know that they can knock on your door when necessary to answer any financial questions they may have.
Follow procedures
With any position, there is the temptation to break the rules and cut corners. A successful volunteer treasurer relies on good patterns and habits which should be adhered to at all times. Just because supervision is limited, does not mean that you should skip the procedures. Make sure that all staff members understand that everything needs to be done correctly before they can cross your desk. Consistency will make your job easier in the long-term.
Aim for 100% reliability
As the role of the volunteer treasurer is very important, reliability is paramount. The staff need to know that you can be relied upon at every turn and when you say you are going to do something, you do it. You will garner more respect from everyone in the organisation when you stick to your commitments and be professional at all times.
Accept the learning curve
While you may have held a similar position in the past, there may still be a lot to learn in your current role. Get ready to learn the ropes as it has been done in the past, and then use your knowledge to adapt it for the better, once you have settled into the position. You need to understand the financial situation and the big picture fully before you even begin to make changes. It won't take you long before you settle into the position and feel like part of the team.
Maintain passion
Being employed in the position of a volunteer treasurer can be difficult. Therefore, passion is an important quality to have, especially during the stressful and difficult moments. Being passionate about the impact that the charity has and your willingness to do your bit, will make even the most mundane tasks, interesting.