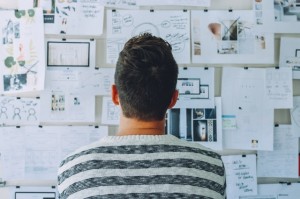 Social enterprises generate profit, just like a regular business or corporation, but they exist to benefit their communities by solving social problems. Like many companies, they are often founded by entrepreneurs that are passionate about what they are creating. Coming up with the capital, and expertise necessary to be able to grow the business into a robust, thriving concern is a challenge for both social purpose organisations and their counterparts from the business world.
Round 2 of the Boost Your Business Social Enterprise Voucher Stream is now open and accepting applications. It presents a wonderful opportunity for NFPs that operate for a social purpose to gain the funding and expertise necessary to expand their capacity to provide services.
Your NFP May be Eligible for Up to $50,000 in Funding to Support Sustainability
The streams are offered through the Victorian government, via vouchers of up to $25,000 for eligible social enterprises. Each recipient may qualify for an additional voucher, bringing total potential funding up to $50,000 for each program participant.
These streams are available for social enterprises that staff less than 20 people. If your charity or other NFP meets this requirement, and, is currently operating as a social enterprise you may qualify for the streams. You may also qualify if you would like to start a social enterprise or if your business would like to change to this model.
Prior Program Winners
Over 100 Victorian businesses have already benefited from the first round of funding, which disbursed a total of $3 million. This funding helps these businesses to increase their capacity so that they can improve their impact while achieving sustainable growth.
TRY Australia, is one of the recipients of the first round of funding. The organisation is using its vouchers to expand its Try Build Program. The goal of Try Build is to combat homelessness and youth unemployment by helping the skills they need to gain employment.
Advice and Support Are Available, in Addition to Funds
In addition to funding, participants also benefit from opportunities to partner with registered service providers for guidance and advice. Participants are matched with providers with existing expertise and skill in the participants' field. Some of the registered service providers in the program include the University of Melbourne's Asia-Pacific Social Impact Centre, Deloitte Australia and Social Ventures Australia.
Providers like these work with participants to help them strengthen their core business competencies such as improving their business processes and kickstarting their research and development programs. Their guidance improves participants' skillsets, making it easier to increase their efficiency and expand their workforce while scaling up their operations.
The Deadline is Approaching
The application period closes in just over one month, at 5:00 PM on Friday, 13 July 2018. Don't delay and miss out on your opportunity to win $50,000 for your NFP! Submit your entry today to preserve your chance to receive a voucher.