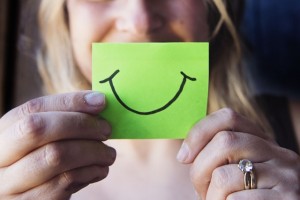 While the primary goal of your NFP is not to earn a profit from the sale of goods and services, you must have some source of revenue to finance your nonprofit's activities. Funding is the lifeblood of your organisation. Without adequate levels of it, you cannot survive. The following brief overview will help you to get started raising funds for your nonprofit.
Have You Established Your Charitable Status?
Many sources of funding, from philanthropic trusts to government grants, require recipients to be registered as a charity with the Australian Charities and Not-for-profits Commission (ACNC). Others may need recipients to be endorsed by the Australian Tax Office (ATO) as well. Nonprofits that are endorsed by the ATO are eligible for certain charity tax concessions, such as income tax exemption, FBT concessions, and GST concessions. Establishing your charitable status not only enables your organisation to be eligible for more types of funding, but the tax benefits that it confers is also helpful in its own right.
Registering with the ACNC can also reassure donors that you are putting donations to a good purpose as NFPs must meet specific requirements to maintain their registration with the ACNC and tax concessions from the ATO.
Since establishing your charitable status can take some time, this should be your first step in the fundraising process. This way, you ensure that your organisation is eligible for as many types of funding as possible.
Don't Put All of Your Eggs in One Basket
While you might be able to fully fund your operations with the proceeds from one large donation or grant, it's a good idea to diversify your sources of income as much as possible. This way, if you should lose one source of funding due to budget cuts or other reasons, you have other, established sources to draw upon to make up any shortfalls.
Major sources of funding that nonprofit organisations typically use to fund their operations and growth include philanthropic trusts, government grants, individual donations and bequests, third-party partnerships, service contracts, and fees for services. If you have been relying on only one or two types of funding, look for ways to incorporate other types of funding from other sources to strengthen your nonprofit and make it easier to increase your capacity to provide services.
Keep Your Focus on the Mission
Invest some time into researching endowments and grants that your organisation may qualify for. Create a shortlist of fundraising opportunities, but only include ones whose terms are a good fit with your nonprofit's mission and goals. For example, a government grant that offers qualifying nonprofits $100,000 is very attractive, but if the terms and conditions stipulate that these funds must be spent to provide certain services to the community, and these services are not aligned with your mission and goals, it makes little sense to apply.
Once you have a list of potential sources of funding, look at what steps you will need to take to apply for, and qualify for the funds. If the terms, qualifications and restrictions are in alignment with your goals, then make sure that you take all the necessary steps required to apply. Ensure that all forms are completed accurately and submitted on time.
Writing proposals for grants and endowments can be complicated and its usually highly competitive. If the source is offering a significant amount of funding, and, your organisation has a reasonable chance of qualifying, it's worth your nonprofit's while to bring in a professional with a history of writing successful proposals to create your pitch.
Use Up-to-Date Fundraising Techniques
When creating fundraisers that target individual donors, make sure that you are using the latest fundraising techniques, and using technology to improve your results. Taking simple steps such as optimising your site for mobile users, accepting donations online, and making the best use of social media to promote your cause can make all the difference in obtaining the level of funding that you need to build and grow your nonprofit.
Consider using channels such as Facebook to allow your donors to create their own custom fundraising appeal to raise funds for your organisation. Crowdfunding apps such as Indigogo and Kickstarter can also make it easier for you to raise funds online.