According to the last General Social Survey, conducted by the Australian Bureau of Statistics, the rate of formal volunteering falls from nearly 36% in 2010 to 31% in 2014. While a new survey on the current state of volunteering in Australia has not been released yet, it's likely that volunteering rates either remain flat or have continued to decline.
What's Behind the Falling Rates of Formal Volunteering?
There are many factors that are believed to be behind the recent decrease in volunteering. One of the most significant is that many of us have trouble juggling all the commitments that are made on our time each day. Rather than reflecting a decreased interest in acts of philanthropy, the falling rate is more indicative of a decrease in our free time.
It's Time to Revamp Your Volunteer Program
What can your NFP do to reverse this trend, and ensure that you have enough volunteers to meet your goals? As we've discussed in a previous article about micro-volunteering, at least part of the solution is to discard your preconceived ideas about what volunteering looks like, and reconsider what you expect from them.
In the past, volunteers have largely been treated as unpaid staff, and so were expected to assume the duties and time commitment of regular employees. Volunteers today want more flexible opportunities that don't involve boring, repetitive tasks and large chunks of their time.
Top Tips to Put Micro-Volunteering to Work for Your NFP
If you've not already offered opportunities to micro-volunteer in your organisation, you can learn how to tap this resource with the following strategies.
Be Flexible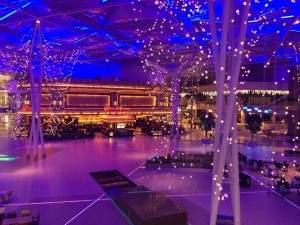 Look at the assignments you would normally expect a volunteer to complete. Break up the workload into smaller tasks that can be completed by multiple volunteers during small chunks of time no longer than 30 minutes or so.
Don't limit yourself to only offering online micro-tasks but look for ways that you can encourage others to participate in your NFP's endeavours both in person and online, whenever they have the time to do so.
Make it Fun
Save paperwork and routine assignments for your office staff. Look for ways to make your micro-volunteering events exciting for participants. Another way to make your event more fun is to hold a raffle where one or more volunteers are eligible to win a small prize or perk. Everyone earns an entry each time that they complete a task for your NFP. Create an online portal for your volunteers to communicate with one another and share their stories. You could also create and award badges for the number and types of tasks that they complete for your organisation to generate greater interest in your work.
Keep the Focus on Your Mission and Creating Impact
Volunteers are unlikely to return if they don't find their work meaningful. This is true, regardless of how flexibly you schedule tasks and assign duties. Make sure that you are asking your micro-volunteers to perform real work that advances your mission forward. Look for ways to help your volunteers to be able to visualise the difference made by their actions.
Let Everyone Know Your Nonprofit's Needs
Once you have created a list of micro-volunteering opportunities, publicise them! Use your website, and social media accounts, to connect with supporters and get the word out about how easy it is to pitch in and help! Create a profile and list your positions on several of the online portals that seek to match NFPs with volunteers. Ask everyone to share your posts and work to update them on the status of opportunities on a regular basis.
Don't Skip Feedback
Both your organisation and its volunteers have a lot to learn from each other. Just because you're not expecting a long-term commitment doesn't mean that you should skip development and feedback. Let your volunteers know how well they are performing when they complete tasks for your NFP. Ask them to share their stories of what volunteering means for them and ask them for suggestions on ways to improve your volunteer program. The more responsive you are to their needs, the more likely it is that your volunteers will tell others about your cause, and the important work that you are doing in the community, making it even easier to increase support and engagement!