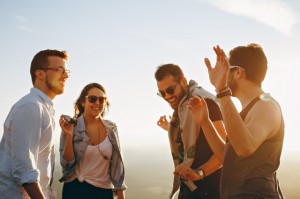 When it comes to your NFP's fundraising, have you been investing in tech to make the process of donating easier for your supporters? Your board may want to reconsider its position if you haven't been.
Growing Percentage of NFP Donations Rely on Tech
Research now indicates that nearly 60% of all donations come through online channels. Older campaign methods that once worked well in the past, such as direct appeals by mail, telephone and Cable TV simply no longer work. This is especially true with millennials who are more mobile, and technologically sophisticated, than previous generations.
Speed and Ease of Use Top Concerns for Potential Donors
An increasing number of us rely on smartphones and other mobile platforms not just to communicate but to help us complete a host of tasks. Instead of writing a cheque and sending it in the mail, donors today expect to be able to learn about organisations that share their values and concerns and connect with them in a meaningful way and on a personal level. They also expect to be able to take action quickly to help their favourite causes.
Tech-Friendly Ways to Give
Email marketing and online campaigns remain strong, but now there are a host of additional ways for supporters to give to their chosen charities, clubs and associations. Virtual hosting, for example, allows nonprofits to hold auctions and other special events online. This means that nonprofits are no longer confined to just their local or regional area to find donors. Investing time and energy on social media channels makes it easy to find support from like-minded individuals wherever they happen to be in the world. Facebook and other channels also make it easy for nonprofits to solicit and accept donations directly in the platform.
Instead of paying with cash, credit card or cheque, supporters can now simply text to give. They can even tell a virtual voice assistant like Amazon's Alexa to donate a specific sum to their favourite organisation.
Crowdfunding platforms such as GoFundMe and YouCaring make it easy for anyone to create their own fundraising campaign for a specific need. When NFPs do host live events, smart kiosks allow them to pay using the information stored in their digital wallet on their phone.
Tech Makes it Easier to Collect Data and Put it to Use
Investing in tech doesn't just make it easier for donors to contribute to your cause. It makes it easier for you to communicate with your donors and build relationships with them. Technology also makes it easier for nonprofits to collect and analyse data about their donors and how their supporters interact with them. Nonprofits can then use this data to create more targeted campaigns, as well as help them to improve the services that they offer their communities.
What's at Stake for NFPs that Fail to Adapt
Nonprofits that fail to effectively implement these types of tech advances into their marketing strategy run a real risk of dropping into obscurity. After all, you can't actively participate in the conversations in a community if you aren't "where" those conversations are occurring. Potential donors today are online. They use mobile platforms to communicate, and they are giving to those causes that connect with them online, showing a clear preference for NFPs that match their interests, that make it easy for them to give and that also ask them for their support.