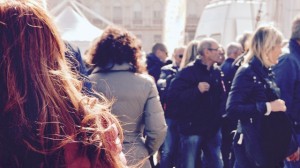 Most nonprofits face several hurdles when it comes to their work, and advancing their cause. To create a positive impact, they often need as much support as they can muster. Being able to keep supporters actively engaged for the long haul, however, is a genuine challenge.
The following tips can enable you to keep your supporters fired up and actively working to help your NFP reach its goals.
Use Social Media to Spur on Your Volunteers
In addition to building a Facebook page for your nonprofit, consider creating branded, individual pages for specific events to generate excitement about your group's latest service project or fundraiser.
Define what actions you want supporters to take, and let your followers know exactly what you need them to do when crafting specific calls to action. For example, ask them to raise awareness about your cause, and its activities, by speaking out. Make it easy for your supporters to share information about your NFP, and include their own call to action on all of their social media channels, from Facebook, to Twitter.
Use Facebook tools that allow supporters to create individual fundraising campaigns so they can talk about how your NFP has impacted them when they ask for donations.
Increase the size of your volunteer network by asking others on your page to step up and increase the amount of good work that your organisation can accomplish. Create buttons that allow them to sign up for activities of various skill levels and lengths of commitment.
Don't forget to interact with your supporters on your social media by offering details about the impact of their support, and offering public recognition and gratitude for their advocacy, work and contributions. Always promptly respond when your supporters comment on a post, or elsewhere on your page. Ask questions, or take a poll,  to keep the conversation going and encourage greater involvement from your supporters.
Don't Forget to Engage with Supporters Directly through Your Website
While social media is an opportunity for your supporters to receive information about your cause, don't neglect your website. It can also be a powerful tool to drive supporter engagement. While many nonprofits view their website as a static location to provide information and accept donations, consider offering your supporters a more interactive experience through exclusive content that's viewable by "members" only.
Once a supporter advocates, volunteers or contributes to your cause, they can become a member and log in to your site for access to premium content. Ideas to use on your "members-only" site include a members' directory with contact information so that your supporters can more easily connect and share with other supporters, receive early notification of upcoming events and ceremonies hosted by your nonprofit, and register online for members only events.
Whether or not you create a unique members' only area for your website, make certain that you are continually offering new content that's informative, thought-provoking or entertaining on a regular basis to encourage your supporters to return to your site frequently.
Segment your supporters into various audiences and then offer content that is targeted to the demographics and "personality" to ensure that everyone is getting their needs met when it comes to the type of content that they prefer to consume when they visit your site.
Don't Forget to Clearly Demonstrate the Impact Created by Your Supporters
Just telling someone the facts about how their contribution helps your organisation's beneficiaries usually doesn't provide that information in a format that's easy to understand and remember.
Once supporters understand, and can easily recall, what's truly at stake, they are more likely to remain motivated to continue to support your organisation actively. Use infographics in all of your messaging, from your social media, to your website and emails, to help your supporters be able to truly grasp the impact of their support.
A good infographic uses text and visual aids to explain the problem that your organisation is trying to solve, how your nonprofit's work is affecting the issue positively and what action your supporters need to take to join you in your work to make a difference.