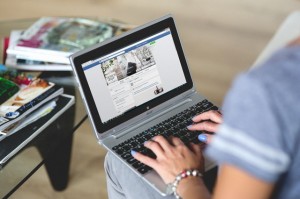 Social media has dramatically changed the way that we communicate with our family and friends and connect with companies, organisations and brands. What was one of the greatest disruptors, however, has now become commonplace and the status quo. Social media has become ubiquitous; but, just because its presence is everywhere, doesn't mean that you can take it for granted. To be able to fully reap the benefits that it can bring to the table for your NFP,  requires planning. To see an impact for your effort, you must create a detailed, organised strategy to use it to your best advantage!
What Social Media Isn't
One reason why so many NFPs have difficulty with social media is that they don't fully understand its purpose. It's much more than collecting likes and follows. It's a way to connect with your supporters in a different space, to communicate with them instantly, and, a way to build more genuine relationships with others.
That's why social media channels like Facebook are great for starting conversations with others. It's a way to get content out that raises awareness about your cause and builds support for your work. Unfortunately, many NFPs have begun to use this and other social media as a replacement for their traditional fundraising campaigns and have started to neglect strategies that communicated the purpose and strengthened relationships with donors.
For example, if one of your supporters has a birthday coming up, they can let their friends and family know that they can donate to a specific cause instead of giving them some other gift. Or, they might even challenge their connections to pitch in to help them raise a particular amount. Facebook also has a handy app that lets your followers contribute directly from the platform, making it even easier to give.
While campaigns like these are great for maximising your donations, they can never replace other traditional forms of relationship building and fundraising. To make the most of your social media channels, always view them from the standpoint that they augment fundraising and enable you to communicate with your supporters. It isn't a replacement for other types of communication such as sending handwritten notes to express gratitude, or using email to keep your supporters up-to-date.
Why Isn't Social Media Working for Me?
If you do not see the results that you want from your social media channels, consider that you aren't using the right strategy, or, you're not using it consistently enough, to build your brand and engage with your community.
For example, it makes little sense to go to the trouble of original content if you aren't going to share that content on your social media. It makes even less sense if you share these posts, but then fail to follow up when others comment on them, or simply like or share it on their own channels.
Always respond when someone interacts with your comment and look for ways to build upon this interaction. Thank them for liking and sharing your post, or, follow up when someone asks a question, or ask a question of your own to keep them engaged.
Do your homework and find out who is liking and reading your posts, and, who your target audience is. What are your supporters like based on their demographics, tastes and preferences? Are you creating the type of content that they want? Are you using their preferred means of communication to reach them? Rather than skipping newsletters and other emails, use your social media channels to build your email lists, as email continues to offer the best ROI when it comes to fundraising and relationship building.
Social media will benefit your NFP, but only if you are willing to invest the time and energy into creating a strategic plan that will enable you to capitalise on its advantages.