Admin Bandit is an easy and affordable accounting software package that guides you through every task required in your role as volunteer treasurer of your association. It's fast and easy to use, even if you have absolutely no accounting experience.

Robin Hood and Admin Bandit accounting software
Wondering why we have taken Robin Hood as the inspiration behind our logo? While no one seems to know if Robin Hood was a real person or just a piece of folklore, we think that the way he took on the tough work for the sake of the many is very similar to the way a volunteer treasurer works.
Robin Hood and his band of Merry Men were the righters of wrongs and fighters against injustice. According to the story, his country was being ruled by a tyrant who kept all the money to himself. Yes, ok, the story says they robbed the rich and gave to the poor but in essence they took control of the funds and distributed them fairly. Robin Hood was the social conscience of his time.
Being a volunteer treasurer is not an easy job and it's usually the last position on the committee to be filled. It takes a hero to accept the role and while you probably prefer not to swan around in green tights, you are still as much of a hero as Robin Hood.
You've taken on a mission to manage the funds for your association for the benefit of many. Together with your band of merry men, you are fighting for economic justice and to support a cause that matters to you.
So before you attend your next committee meeting, dust off your bow and arrows, put a feather in your cap and know that you are making as much of a difference to the world as Robin Hood.
We know how you feel
Admin Bandit takes you step-by-step through all your tasks as a volunteer treasurer. Director Nerida Gill personally knows the challenges of being a volunteer treasurer. Like most volunteers she wanted to give back to her community. So armed with a preschooler, a toddler and little accounting experience, she took on the role of treasurer with her local preschool committee in 1999. She was handed a paper cashbook and after mastering the job thought "There has got to be an easier way!".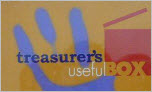 As a result of her experience as a volunteer treasurer Nerida applied her more than 20 years experience in the software development industry to design the "Treasurer's Useful Box" (now called Admin Bandit) in partnership with
Canberra Preschool Society.
It is a simple straightforward
software accounting package
designed specifically to make the role of volunteer treasurers less time consuming and less onerous. Given that 37% of volunteers give their time to more than one organisation, it makes sense to use the same product across all volunteer work.
We have continued in partnership with the Canberra Preschool Society (CPS) by assisting the preschool parent associations through training and technical support. To further enhance our support for volunteer treasurers Admin Bandit has started the
Volunteer Treasurer Network
with a blog.
Award winning has given Nerida opportunities to speak at a number of events. To contact
Nerida to speak
at your event, go to her website.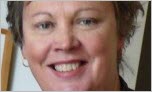 Award winning results
Major awards
acknowledge that our software is a market leader. To date Admin Bandit has been honoured with seven awards.
Our awards also reflect a commitment to growing Australian communities. Established by a volunteer to help other volunteers, our company aims to cut the effort and increase the enjoyment of being a volunteer.