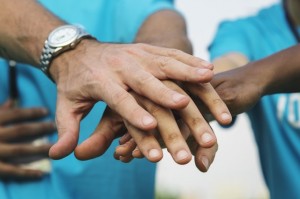 December is the last month that many nonprofits take in over 30% of their annual donations. The last three days of the year are especially crucial to your fundraising and can make or break your budget for the upcoming year. Keep a wary eye on the following missteps and pitfalls to ensure that you optimise your results for the year!
Set Realistic Goals
How closely have you been hitting your fundraising targets through the year? What lessons have you learned from your wins, and, your losses? As you head into the last few days of the year, take a few moments to review what has and hasn't worked when it comes to your fundraising campaigns, targeting and messages. Set an ambitious, but realistic, fundraising target for these last remaining days, and make surethat your message is consistent, in keeping with your brand's image. Don;t forget to segment your lists and tailor your approach to ensure that your various groups of supporters are being contacted with the types of mssages and appeals that will be meaningful to them.
Don't Make Assumptions
Many nonprofits assume that the primary motivator behind most donations at this time of year is for a break on their taxes, but research has shown this isn't true. Invest the time and energy into finding out why your donors care about your cause, and, use analytic tools to help you discover what types of updates, news and messages best appeals to them.
Look for ways to collect data that will help you to explain and describe the impact made by your organisation and the donations that it receives to help you create content and messages that appeal to donors and will help you to encourage them to be more generous and increase their support for your cause.
Make Your Appeals Personal
When crafting your fundraising appeals, don't rely on generic wording, such as asking your supporters to give to your organisation. Instead, really focus on what it is that your organisation does to make a difference. If you work with disadvantaged populations, for example, ask your supporters to donate that will help you to make a difference in the life of someone who is homeless or at risk of going hungry this season. If your organisation is focused on improving some specific aspect of the environment, ask your followers to give to save the life of a specific animal, such as a cat or dog, or, to pitch in and grow our forests by giving an amount that will support the planting of a new tree. Make your appeals personal, and specific, and describe the impact that each donor will make in personal terms to improve your results.
Don't Forget to Ask
As the year comes to a close, you might assume that most folks are too busy enjoying the holidays to read their messages and respond to fundraising requests, but, this simply isn't true. Create an email fundraising campaign for these final days and use tools to send out follow-up messages, automatically, to encourage the people on your lists to make a final year-end gift to your nonprofit. Use your social media profiles and schedule your fundraising appeals in advance to continue to remind your followers of the work that remains and how even a small gift can help your nonprofit advance its work!