At your finger tips
What's going on?
Right tool for the role
Good decisions
Feel empowered
Sign up for Admin Bandit today!
At your finger tips
If you are new to being a treasurer of a volunteer committee, Admin Bandit means all your information is at your finger tips. First, support and training is provided and the software produces all the information you need to present to your committee.

Second, no risk of losing your hard work you've done entering the data if your computer crashes, gets a virus or gets stolen. Your information is safely stored on backed-up security-protected servers in a purpose-built building in Brisbane and also backed up to another to a server in Canberra.

Kellie told us "With Admin Bandit, being Treasurer is not a burden, it will speed the process up, I can't wait to table our first reports!"


Start stealing back your time.

Sign up today

, you will have all the information you need for your committee meetings at your finger tips.
Know what is going on
The whole committee will know the success of your fund raising events, how your memberships are going, bank balance and understand the bottom line.

When we asked what challenge or frustration Admin Bandit solves, Roxanne said: "Budget to Actual reports in real time, with just one click. That's the biggest challenge for keeping the various volunteers – most of whom don't understand the club accounting or know how to read a Treasurer's Report – on track with the events/fundraisers they handle."

Get a great handle on the activities of your association.

Sign up today

, you'll have a great picture of how volunteer efforts are making a difference.
Right tool for the role
Specific tools for volunteer treasurers
Handing over is easy
Continuing with Admin Bandit provides historical information for new treasurer
Leave the books in great shape
Reconcile to your bank statement
Keep your sanity
Always know who has paid their membership fees
Be confident of which events are working
Easily identify what payments need to be ratified by the committee
Know which invoices you've sent and have not been paid
See where your petty cash is being spent
Display how you're going against the annual budget
Professional reports customised to your organisation
Help your committee make good decisions!
By presenting the committee with clear consistent Treasurer's reports, that are easy to understand, you will help the committee make good decisions for your organisation.
Image: jscreationzs
They'll be able to easily see how the money is being spent, where memberships up to, what fund raising events are working, where petty cash is being spent, what payments need to be ratified and what equipment all their hard work is buying for the organisation.
Build your confidence
Treasurers repeatedly tell us they are new to the volunteer treasurer role and our software empowers them to do the job with minimal fuss and stress and makes them look professional with the committee.
They even find it gives such confidence they step up again. So you'll also find with Admin Bandit in place it is easier to recruit the next treasurer.
As Susan said "I can't believe how good this software is, making me feel so confident in this volunteer role".
Image: photostock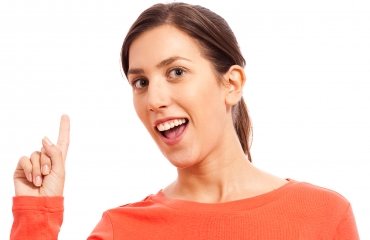 Do not hesitate and sign up for Admin Bandit today!
Commit to making your volunteering easier and more enjoyable from today. All support to get you started is on tap from Admin Bandit.
It doesn't get much better this, trust us. By
signing up today
, you will begin to steal back time you lose each time you are in preparing for your committee meetings.