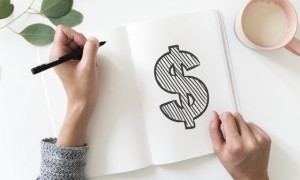 Recurring gifts not only increase your NFP's revenue, but it is another way to encourage greater engagement with your supporters and strengthen your nonprofit's relationship with them. The following tips will help you convince your donors to increase their support of your nonprofit's work by committing to monthly recurring giving.
Segment Your Supporters and Customise Your Ask
The best way to find candidates for your monthly giving program is to take the time to get to know your existing supporters and segment your lists. Supporters that have already given to your nonprofit three or more times in the past year are more likely to commit to monthly giving than donors who only donate one a year or less.
When supporters donate to your NFP online, consider asking them to join your monthly giving program on your thank you page. You can also ask new subscribers to your email list and newsletters to consider giving monthly. When someone takes action to advocate for your cause, such as signing a petition, this is also a great time to suggest that they consider supporting your organisation by signing up for recurrent giving.
Illustrate Impact to Make Your Case
To convince supporters to commit to giving a regularly recurring amount each month, you need to show them the needs in your community, and, how their specific level of giving helps to meet these particular needs.
Rather than focusing exclusively on your programs, show who benefits. Use images to illustrate the difference that can be made by regular gifts at multiple levels. Break monthly gifts down into their daily or weekly equivalents to emphasise just how much work can be accomplished with seemingly small amounts.
When explaining the impact made by specific levels of giving, always focus on the human element to enable your supporters to understand what is at stake, and how your nonprofit is working to create positive change that directly benefits others.
Offer Multiple Gift Levels
When creating your monthly giving program, offer several options to diversify your pool of support and allow donors from different income levels to be able to join in and advance your cause. Don't assume that just because someone has signed up for your monthly program that they aren't open to supporting your organisation in other ways. Continue to include your monthly donors on your fundraising lists when you have special projects and other funding needs. If your needs are higher at specific times of the year, give your monthly donors the option of skipping a couple of these slower months, or ask them to consider giving just a couple of dollars more during critical times.
Is Monthly Giving Even an Option on Your Form?
The easiest way for your NFP to get started with a monthly giving program is to make sure it's an option on your online donation forms. Make it as easy as possible for donors to sign up with a single click to allow automatic, recurring billing to their credit card or bank account, and emphasise that they are free to pause their subscription or upgrade to a different monthly amount, at any time.
Donors as Partners
Be certain to show your gratitude to your monthly contributors to strengthen your relationship with them. Thank them frequently, and, always take the time to show them how their contribution is making a difference and keep them updated on the progress that your NFP is making in your community.
Find unique ways to make your regular donors feel that they are taking a direct part in your work. Hold a special open house on location for your donors so that they have a chance to see the benefits of their donations first hand. Encourage your regular donors to increase their involvement by volunteering and attending other in-person events hosted by your organisation.