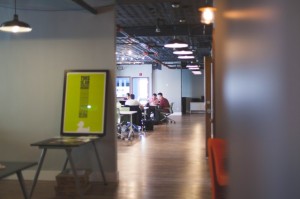 Your nonprofit will enjoy many benefits when it increases the transparency concerning its activities. Governing bodies, grant-making foundations and the public at large are all demanding more accountability for NFP decision-making, operations and financial results.
When you increase transparency, it improves the public's trust in your organisation, which boosts your fundraising efforts. In addition to strengthening relationships with donors, it also enhances support for your work by making it easier to attract staff members, volunteers and advocates to your cause.
The following strategies will help you increase your NFP transparency.
Make Your Board Meetings Public
One way to increase transparency about your NFP's actions is to open your board meetings to the public. Designate a specific period during the meeting for members of your community to ask questions, give feedback and otherwise comment on your actions. While some parts of your meeting may need to be held in private, such as a disciplinary hearing, other sections can legally be held in the open.
Giving your community the opportunity to see your decision-making processes in person goes a long way toward building trust and respect for your organisation and its work. By taking time to listen to community feedback in a public forum, you are also gaining valuable insight into the impact made by your work. This, in turn, gives you the information that you need to make to improvements to the services that you offer your members, increasing their satisfaction.
In addition to making board meetings public, consider posting your agenda, and the minutes of meetings online to further increase transparency about your board's actions.
Release Your Financial Results
Take steps to improve your financial reporting, and then publish your nonprofit's financial results online and make hard copies available upon request. Our articles, "Top 5 Ways to Improve Your Annual Reporting" and "Adding More Punch to Your Reporting" contain additional tips on how to improve your nonprofit reports.
One idea to keep in mind when preparing your reports is that the results should be presented in a format that makes it easy for your stakeholders to understand your nonprofit's financial position. Graphs, charts and infographics are all tools that can simplify complex concepts. Use ratios and percentages to show how much of every dollar goes to programs, capital building projects and administrative costs and other "overhead." Another key disclosure you will want to include is that of your NFP's holdings of invested assets, along with your NFP's investing policy. Don't forget to illustrate how these investments help to advance your nonprofit's mission.
Get on the Map
Foundation Maps is a new tool that stakeholders and nonprofits can use to find out who is funding what causes and projects, and, in which communities the work is taking place. The app shows funding activity all over the world, allowing philanthropists to see how effective their donations are in creating an impact while also allowing nonprofits to use their resources more wisely. Since users get a bird's eye 360-degree view of the big picture, it enables NFPs to locate other organisations who are doing similar work, opening possibilities for cooperation and collaboration to maximise the impact made by each organisation.  Read the following Foundation Maps: Australia FAQ to learn more about how to use the tool to better illustrate how your NFP is making a difference.