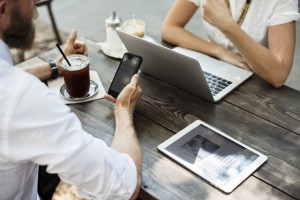 Coming up with innovative ways to reach out to your donors can be difficult, especially when the creativity is not flowing. You need to look past the standard email request and come up with better, more engaging ways to connect with them on a deeper level. Consider these ideas when presenting your next nonprofit fundraising campaign.
Host a Golf Tournament
A golf tournament can be an excellent way to raise money for your nonprofit. It opens up the door to both professional and amateur golfers who are interested in playing golf for a good cause. You can source gifts from donors and money can be raised via sponsorship. It is a great way to gather the community together and get to know your donors more in the process.
Try your hand at Crowdfunding
It's still relatively new on the fundraising block, but creating a crowdfunding campaign to reach new donors is becoming more popular. If you come up with significant milestones rewards to entice people to donate, then even better. While people are happy to give, if they see that their money is going towards something tangible then it increases their willingness to donate. Have a look at the crowdfunding sites such as Pozible, Indiegogo and Kickstarter to see how others have done it.
Conduct a Facebook Campaign
Social media sites such as Facebook has changed the way we communicate to our followers, especially for NFPs. Our fans and supporters are well within arm's reach and taking advantage of the engaging platform is a must to create real and long-lasting bonds. If you create ads with a definite call to action, supported by quality graphics, then you will be amazed at the ability to reach the masses. Think about a campaign which includes the sharing of your message so you can reach a wider audience.
Host a Trivia Tournament
Consider reaching out to new members of the community by hosting a trivia event. Each team can raise sponsorship and prizes can be awarded. You can also charge an entry fee for those interested in participating. Mix up the categories of questions but don't forget to include a section on your nonprofit.
Hold a Themed Event
A dance or a party, particularly aimed around a certain theme can be a fun way to bring in new donors in droves. It brings your mission to light through a memorable event, and you can even fundraise via direct donations or raffle to increase the proceeds. You might also consider opting for a costume event if you think it will help raise the profile of the gathering.
Go Mobile
Consider being able to receive small donations via text. It is easy for donors to give with hardly a second thought, yet it can raise the amount of your contributions profoundly. Today's donors want options and making it accessible to give via mobile phone is indeed the way of the future. As a nonprofit, it is vital to stay up with the latest trends to ensure you are in touch with your audience.