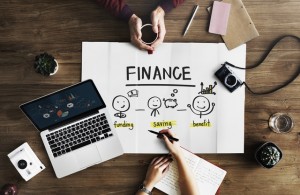 Admin Bandit is an award-winning software suite that's been designed to support the specialised needs of the volunteer treasurer. With it, you no longer need to be concerned about many of the things that typically keep treasurers up at night. This means that you no longer need to stress out over common worries, such as wondering what's going on with your nonprofit's financials or fearing the loss of your data if your computer crashes. Admin Bandit operates in the cloud, which means that all your records are kept up-to-date, automatically. Keeping your information within easy reach and storing it securely when it's not in use by you.
Which Version is Best for You?
To take full advantage of what this software has to offer, you need to make sure that you are using the right version of the software. If you've never used it before, you will want to take advantage of the 55-day free trial, which gives you a chance to try it out and see how easy it is to keep up with your NFP's financial transactions and perform common tasks from budgeting to producing reports. All functions are included during the trial, except for the Combined Account Treasurer's Report, which is only available with the Gold version of the software.
After the trial, the software comes in three versions: Lite, Online and Gold. Each of these versions gives users just what they need to meet the demands of their organisation, whether you are the treasurer of a small club, or provide oversight and guidance for a large-scale charity, association or other similar NFP.
Benefits of Admin Bandit Lite
This version of the software is perfect for small nonprofits. It makes it easy for volunteer treasurers to perform a host of activities, from reconciling the bank statement, to managing incoming and outgoing cash transactions, and producing the treasurer's report. For just $99 a year, users get one secure login, along with unlimited updates and support.
Admin Bandit Online Offers Greater Flexibility
If you need software that will enable you to manage sponsors and members, handle your fundraising, create quarterly BAS reports, along with helping you create, send and track invoices, then you should consider upgrading your subscription to the online version of the software for just $198 a year.
Admin Bandit Gold Has You Covered!
This version of the software has all the features of the other versions, but instead of just one secure login, you get six, which is genuinely helpful in organisations that have a team or finance committee to support the treasurer in fulfilling their duties. Rather than sharing login credentials, each user has their own secure logins so that you can track who has accessed your NFP's financial information, and when they have done so.
Like the online version, your NFP can track and manage an unlimited number of accounts with this edition of the software. You can also upload your nonprofit's logo to create customised forms, reports and other documents for a more polished, professional presentation. We've also added a search feature to make it easier to locate members and manage their information and added the ability to create a combined account treasurer's report to give nonprofit's more useful, actionable insight and information about their organisation's activities. You get access to all of these features for just $272 a year!
Existing Users Can Upgrade or Downgrade at Any Time
One of the best things about subscribing to Admin Bandit is that you can change your subscription at any time! You have nothing to lose, and everything to gain when you switch! If the needs of your organisation have changed, then it's time to switch your admin bandit to the account version that will best meet your needs!