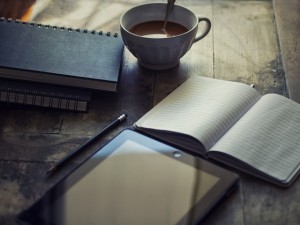 These days, it seems as though nearly everyone is jumping on the bandwagon and starting a blog. One reason why there are so many is that many sites make it easy to start a blog and begin posting without paying any fees.
These "free blogs" can be quite costly for your organisation, however, when it comes to being able to raise awareness and target audiences. These websites allow users to create their own name or title for the site, but, these blogs are typically built on that site's domain, rather than yours.
This means that users are creating content that will raise that site's ranking and authority for specific keywords on search engines.
Your Nonprofit Should Own the Domain Where You Blog
To be able to use SEO effectively, you want to increase page rank and raise awareness about your nonprofit, when others search for specific keywords and phrases. To accomplish this, your nonprofit needs to own the domain where you publich your blog posts.
Provide a Better Experience for Visitors to Your NFP's Blog
Incorporating your blog directly into your nonprofit's website doesn't just allow you to increase your page rank for your blog and entire site. It also makes it easier for your visitors to navigate pages. You have greater control over the appearance and the other content that viewers will see as they browse your posts. This also means that you maintain control over whether all your content has been optimised for mobile as well as other "traditional" devices such as desktop computers. This step ensures that all of your visitors enjoy the same wonderful, easy to browse and useful website, regardless of where they happen to be on your site.
Make it Easy to Share
Creating your blog on your own site makes it easier for you to incorporate tools for your visitors to share your content on their social media channels. When your blog is hosted on your site, visitors just need to click or tap the appropriate social media button to share.
If your blog is on another domain, visitors might need to highlight the link to your post in their browser window, copy it, and then paste it into a post on their favourite social media. Once others share this link, it's all too easy for them to be misdirected by the free site's domain.
Keep Your Visitors on Your Site
Since the blog is hosted on the other domain, it probably runs ads on its pages as well. This means your visitors could easily click on one and be redirected to that ad content or another page on that domain.
When you own the domain that your website and blog are hosted on, visitors can naturally be guided to another page on your site. Here they can learn more about your cause, or take affirmative action such as sign up to volunteer or donate, rather than being redirected away from your content.