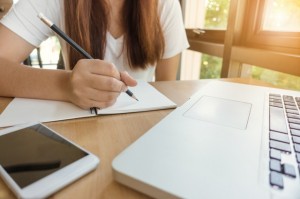 Staying up-to-date on the latest fundraising trends, and other advances that can boost your nonprofit's impact are critical to achieving long-term success. Many nonprofits receive around a third of their donations in December, thanks to the holidays and the focus on giving that the season brings.
The following free webinars are full of tools and tips to keep your skills fresh and put you and your nonprofit on just the right track for the upcoming new year!
Fostering a Culture of Innovation at Your Association
To create genuine impact, nonprofits must learn how to manage and deploy resources efficiently. They must also come up with new ways to look at society's problems and develop creative solutions if they want to create true and lasting change.
Just like for-profit businesses, nonprofit organisations must continually push for improvement and be innovative, but actual innovation must become part of your NFP's culture.
Register now to learn more about the key challenges faced by nonprofit's today as they focus on embracing risk and fostering an environment and culture that stimulates creativity.
This webinar is available on Wednesday, December at 5:00 AM – 6:00 AM AEDT.
Do More Good by Choosing the Right Technology
Are you using the best technology to advance your NFP's mission? This webinar offers technical tips to help you effectively evaluate your NFP's needs along with providing a preview of some new forms of tech that you can use to increase your NFP's impact.
Register now for this Live Salesforce Webinar is available on Wednesday, December 6 at 6:00 AM – 7:00 AM AEDT.
Introduction to Finding Grants
Grants are one of the most significant sources of funding for many nonprofits, but the application and approval process can be tricky, and time-consuming. Grantspace is offering a free webinar designed to help nonprofits learn more about how to identify the right grant opportunities to best match their mission, a critical component of the grant application process.
Register now for this event that will be held on Thursday, December 7 at 6:00 AM – 7:00 AM AEDT.
Developing a Strategic Plan for Volunteer Engagement               
Does your nonprofit know how to engage with its volunteers in a way that elevates the work that they do and helps your nonprofit make a positive, and lasting, difference? Do you have a vision of what you want your volunteer program to achieve, and where you would like it to be in the next 3 to 5 years?
Register now to attend this live webinar that teaches NFPs how to create an effective, strategic plan, to engage with volunteers in new ways that increase retention and fosters meaningful change in your community. It will be available on Wednesday, December 13th at 6:00 AM – 7:00 AM AEDT.
3 Easy Ways to Retain More Members Using Software
In this free webinar, participants learn how to use software to automate many of their membership processes to help them save time and boost retention.
Register now to attend this webinar held on Friday, December 15 at 6:00 AM – 7:00 AM AEDT.
Managing Difficult Volunteer Transitions
Sometimes, there may be times when your nonprofit will need to ask a volunteer to resign, or otherwise terminate the relationship. Learning when to make these tough calls, and, how to minimise the upheaval and turmoil these decisions can cause on your organisation and other volunteers is the focus of this free webinar.
Register now to attend either one of two training sessions held on Wednesday, December 20 at 4:00 AM – 5:00 AM or 6:00 AM – 7:00 AM AEDT.